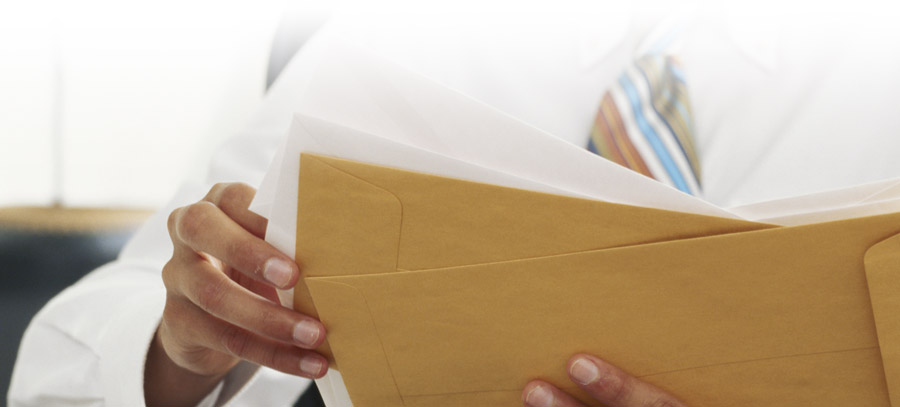 Direct mail marketing works. It is a powerful driver of sales and success for businesses large and small. Yet because postal rules are confusing and the procedures are time consuming to follow, we normally pay a professional – often our printer – to handle all those mail headaches. What we overlook is the very important step of getting our "corrected" mail list back from the service provider! Your data, in order to qualify for bulk mail discounts, has been "corrected" – improved, standardized, updated – complete with additional reports on the remaining faulty addresses. After each mailing, you will want to reintegrate this corrected data into your database – otherwise you continue to pay for postage and printing that never reaches your target.
Some Eye-Opening Stats on UAA Mail
UAA: Undeliverable As Addressed – for mailers, this equates to throwing money down the drain. Mail lists generally contain many errors and misinformation that make an address undeliverable – typos, nonstandard abbreviations, redundant and incomplete address information, data entered into the wrong fields, even just plain incorrect delivery addresses. Also, people and businesses frequently move, leaving mailers with out of date contact info. Consider the following stats:
As much as 25% of your database will deteriorate after one year, according to HubSpot. People move, change email addresses, change jobs….and if you are still trying to reach them with the old contact information in your database, you are wasting money.
In 2013, 6.8 billion mailpieces (or 4.3% of those processed by the USPS) were deemed UAA. (source: Mailing Systems Techonology)
UAA mail costs direct mail marketers over $6 billion each year. (source: Mailing Systems Techonology)
The Easy Fix… and You've Already Paid For It!
When you pay your service provider to mail your marketing pieces, you are paying them to check and correct your data against the National Change of Address (NCOA) database, and – as far as is possible – to standardize and "fix" any errors in the addresses. In order to receive discounted bulk mail rates, this must be done and certified within 180 days of the mail date (90 days for Carrier Route discounts). The USPS doesn't want undeliverable mail in their system any more than you want to pay for postage that yields no return.
If you do not receive your "corrected" data back from your service provider after all this work, your database retains all the original errors and the process gets repeated on your next mailing – only now the addresses are older and more likely to have already been dropped from the NCOA resource. With each repetition, more addresses "deteriorate" and become UAA, costing you more money and a decreased response rate. Why pay for this mail list "cleaning" and they toss it away after one use?
NCOAlink and CASS processing will standardize all abbreviations, misspellings and update any registered Change of Address moves on file with the USPS. For the addresses still identified as UAA, NCOA processing will provide reports detailing the reason each address was rejected, as well as a listing of all changes that were made. You can use this information to research and correct your UAA entries, or just delete them entirely. The key is to reintegrate the newly corrected data back into your system.
What happens to the database you hand your mailer?
Below is some more general information about the details of NCOA processing. This is the part most of us are glad to pay someone else to handle.
Your data, when creating a VDP or variable data printed mailing, may include many fields of information in addition to those necessary for mailing: age, email, income brackets, customer numbers, amounts due, subscription information, and on and on. That data – necessary for the VDP mailpiece – travels along untouched with your mail list during NCOALink certification. In order to receive discounted bulk mail rates, your mailer processes your data through NCOALink (which includes CASS, DPV, LACSLink, and SuiteLink).
National Change of Address (NCOALink) is the database of everyone in the US who has filed a Change of Address with the US postal service. Access to it is licensed to service providers and made available to mailers so they can keep up with individuals and companies at their permanent addresses. If your best customer moved from New York to Los Angeles, this is how you stay in touch with them without interruption. The NCOALink process also includes:
CASS (Coding Accuracy Support System) processing will correct and standardize addresses. It will also add missing address information, such as ZIP codes, cities, and states to ensure the address is complete. Starting with 2007 Cycle L, CASS software will also perform delivery point validation to verify whether or not an address is a deliverable address and check against the USPS Locatable Address Conversion System to update addresses that have been renamed or renumbered. Also, Error codes are offered to help you understand what might be missing or incorrect with your addresses that do not + 4 code.
DSF2 processing relays delivery point information received from mail carriers. It includes DPV® (Delivery Point Validation), LACSLink® (Locatable Address Conversion System), and SuiteLink® processing.  Together, these identify vacant, residential, business or seasonal address information, increasing the deliverability of your mailpieces and allowing mailers to more accurately target who receives a mailpiece.
Your service provider will be happy to return your NCOALink and CASS certified mail list to you as either a DBF or Excel compatible text file for reintegration into your database. Many of the newly created fields in your data are necessary for USPS processing and Intelligent Mail Barcode creation – these can be deleted by you without any problem, or you can request that your service provider return to you a file with only the fields you originally exported in your mail list.
Call us at 828.684.4512 for any marketing needs. As a printer, we understand communication and design. Your printer should be able to provide you with the latest information, inspiration, technical advice, and innovative ideas for communicating your message through print, design and typography, signage, apparel, variable data printing and direct mail, integrated marketing and environmentally responsible printing. If they can't, you have the wrong printer! The best advice, always, is to ASK YOUR PRINTER!
ImageSmith is now partnered with Extreme Awards & Engraving – our in-house partner providing custom engraved trophies and awards for employee recognition programs, sporting events, and promotional needs. With our new sister company, we will be sharing space, resources and expertise in a collaboration designed to further provide you with one place to meet all of your marketing needs… Under One Roof! Visit them online at www.extremeae.com or call direct at 828.684.4538.
Call us at 828.684.4512. ImageSmith is a full-service print and marketing provider located in Arden, North Carolina. Contact us at ImageSmith for quotes on all your print and marketing projects, and more useful tips on how to create custom, effective, high impact marketing solutions.