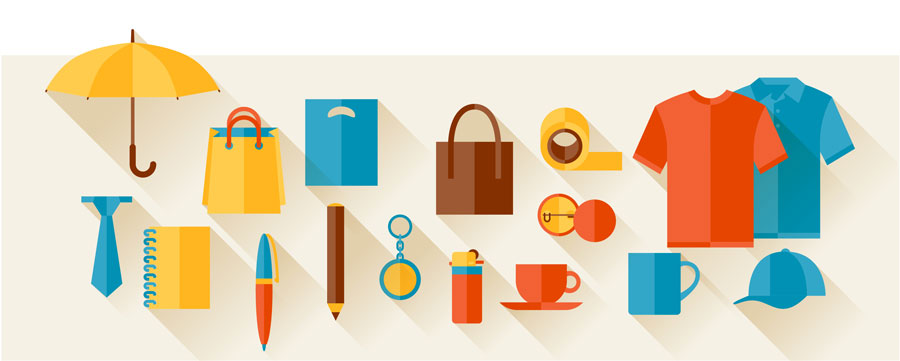 Promo products
are powerful tools that you need in your marketing arsenal right alongside print, web, and social media. The
options available
today really are phenomenal – and go way beyond tote bags and ink pens. Think USB drives, sunglasses, snacks, sports equipment, tools, watches…. finding ones that are a unique fit with your service, product, or campaign can be fun and creative. But what makes promotional products stand out as a marketing winner? Putting a physical gift that is both useful and attractive into someone's hands can go a long way in keeping your brand recognized and relevant in their mind. Digital marketing can't do that. The more useful or desirable the items are, the longer they stick around – much longer than standard print or direct mail. Consider all these characteristics that make your logo and contact info on a useful item so effective:
Check out the diversity of items you can incorporate into your marketing plan: frisbees to hot sauce, yo yo's to surgery scrubs. The variety is really eye-opening. Browse the promotional products
catalog
– you'll get inspired with products that can get your business noticed and remembered.
Call us at 828.684.4512 for any marketing needs. As a printer, we understand communication, design, and teamwork. Your printer should be able to provide you with the latest information, inspiration, technical advice, and innovative ideas for communicating your message through print, design and typography, signage, apparel, variable data printing and direct mail, integrated marketing and environmentally responsible printing. If they can't, you have the wrong printer! The best advice, always, is to ASK YOUR PRINTER!
ImageSmith is now partnered with Extreme Awards & Engraving – our in-house partner providing custom engraved trophies and awards for employee recognition programs, sporting events, and promotional needs. With our new sister company, we will be sharing space, resources and expertise in a collaboration designed to further provide you with one place to meet all of your marketing needs… Under One Roof! Visit them online at www.extremeae.com or call direct at 828.684.4538.
ImageSmith is a full-service print and marketing provider located in Arden, North Carolina. Contact us at ImageSmith for quotes on all your print and marketing projects, and more useful tips on how to create custom, effective, high impact marketing solutions.